Cinco de Mayo is the festival that attracts families from diverse cultures, and backgrounds, filled with live music, real Mexican traditional food, and family fun. The event will include international stars and local talent. 

The Town of Cicero has become the heart of the Mexican community in the Midwest, that has attracted tens of thousands to celebrate the Mexican Festivities. These events has become some of the most anticipated and visited events by the Latin American community.

In the Cinco de Mayo Fest our annual Ruedo with horses, ponies, and a petting zoo for kids will bring you back to the country. Fireworks will be display at the end of the night. 
Why the Cicero Fairgrounds?
Is Located in the heart of the Hispanic Community

•Minutes away from Berwyn, Chicago, Stickney, Melrose Park, Villa Park, & Maywood  
•Accessible by bus, train or automobile
•Offers ample and free parking
•Provides entertainment for the entire family
•The event  site has over 250,000 square feet on a concrete surface
•Plenty of space if needed for corporate needs
Gallery
Key Statistics on the U.S. Hispanic Market
Hispanic consumer market in the U.S. is larger than the entire economies of all but 13 countries in the world, according to annual UGA Selig Center Multicultural Economy study. 

• Hispanic consumers in the U.S. commanded a $1.2 trillion market in 2013 .

•*With Hispanic purchasing power expected to reach $1.5 trillion dollars by 2015, Hispanic marketing has become a hot topic across all U.S. businesses.  

•* According to Selig Center for Economic Growth, 1 in 5 teens in the U.S. is Hispanic, and by 2020 their numbers are predicted to grow 62 percent compared to just 10 percent for the overall teen population.

•*Selig Center for Economic Growth at the Terry College of Business.  Jeff Humphreys, author of the report and director of the Selig Center.
Interactive Promotional Opportunities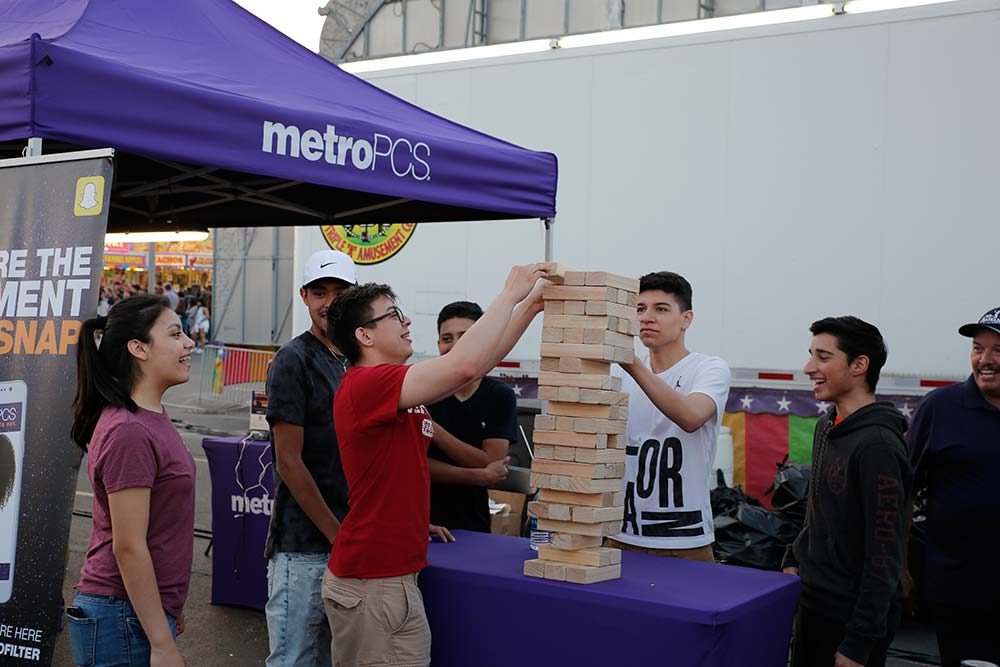 Our Promotion
Flyers, Programs, Banners, TV , Radio, Local Print
Cinco de Mayo Fest 2019
May 2 – 5

Place: Parking Lot 34th St and Laramie Ave.
Admission: FREE
Parking: FREE
Estimated attendance: 50,000

(3 days event)
Hours:
Friday 5pm. To 10pm
Sat from 12noon to 10pm
Sun from 12noo to 10pm